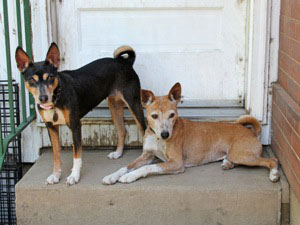 Lucky (right) Bandit (left)
Hello all Basenji lovers!
My name is Lucky.  My original owner, now deceased, gave me the name Lucky and I am sticking with it!  I do believe that soon my lucky day will arrive.  While I am waiting for my new humans to adopt me let me give you a bit of background information.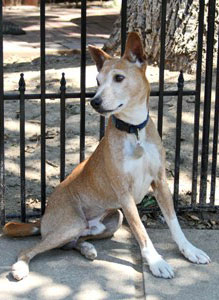 I was born on November 21st, 2005 and have lived with one owner/Basenji breeder until his untimely death.  I was a country boy and was surrounded by other Basenjis in a rural mountain setting.  After my owner's passing the whole lot of us were transferred to the care of Colorado Basenji Rescue.  Most of our pack have found homes and I am looking forward to my "lucky day"  as well.
I am a male Basenji..well, that is questionable after that surprise trip to the veterinarian recently.  Boy, that was NOT my lucky day.  I got a complete tune up, including a neuter.  Yikes!  And to add insult to injury I came home minus 13 teeth.  (I did not see a dentist on a regular basis and never flossed my canines, big mistake.)  Well, I have recovered, and I guess I will get over the indignities suffered on that day.  One must move forward.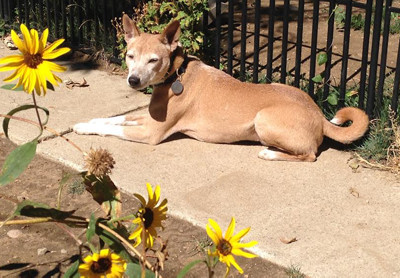 Since my transfer I have learned to sleep in a crate and to wait to do my business outside.  I will need some supervision with housetraining in a new home, however.
I have a good appetite and am very active.  I am shy at first with new people but once I can see that the new humans are not dangerous, I am fine with greeting them and being petted.  I have learned to take walks on a leash and am doing pretty well, I have been told!
My father, Spicer, is alive and well at 16 years of age, as is my mom, Miss JJ who is just one year older than I.  (Yes, mom was a child bride) Mom has been adopted and has a wonderful home in Colorado.
Well, I guess that about covers it..oh, BUT WAIT!  Did I mention that you can adopt not one, but two Basenjis?  I have a lovely companion, Bandit, with whom I share my life.  My partner in crime is a tricolor female Basenji just about my age.
You can see by her photo that she is a knock out!  Would you consider both of us????
Lucky is neutered, had a complete CBC and dental, vaccinated for rabies on January 29th 2015, strip tested negative for Fanconi, and microchipped.  He weighs 19 pounds.
Lucky would be best either adopted with his female companion, Bandit, or as the only pet.  He has not lived with cats.
The adoption fee for the pair is $275. 
A Basenji knowledgeable home with no small children is important for a successful adoption.
Bandit is spayed and will receive updated vaccinations, microchip, and dental prior to adoption.  She has been strip tested negative for Fanconi.  Her birthday is December 5, 2004.  She is similar to Lucky in personality and behaviors.  She enjoys Lucky but would likely not do well with unfamiliar dogs.  Bandit is energetic and very inquisitive.  She will need supervision and guidance in a new home.  A home with owners home at least part of the day would be best for Bandit.
Both Lucky and Bandit currently eat Fromm Gold kibble mixed with sea kelp and are fed twice daily.
Both Lucky and Bandit have come a long way in foster care and with patience in a Basenji savvy home they will thrive. For more information about Lucky and Bandit please contact Peggy at (303)455-8216 or email toinquiry@coloradobasenjirescue.org
---
Beautiful Basenji Mixes
Loki
Here is Loki in his owner's words…
The photo on top left is when he was a puppy.
Loki is a 9 year old couch potato who loves treats! He is very food motivated and because of this he listens VERY well and will lay, sit and stay. He is also safe off leash and does not wander far and comes right back when called. He prefers women over men and would prefer no toddlers. He has lived with cats and a small dog previously.
He does have a limp due to his knees and will need pain meds to be comfortable. He takes his meds well and does not fight them. He gets around just fine and can handle the stairs carefully. If you don't hold him back he can jump right into an SUV like its nothing!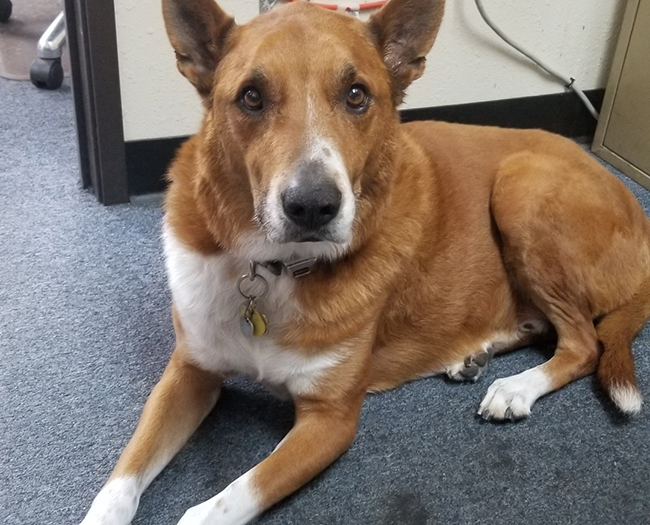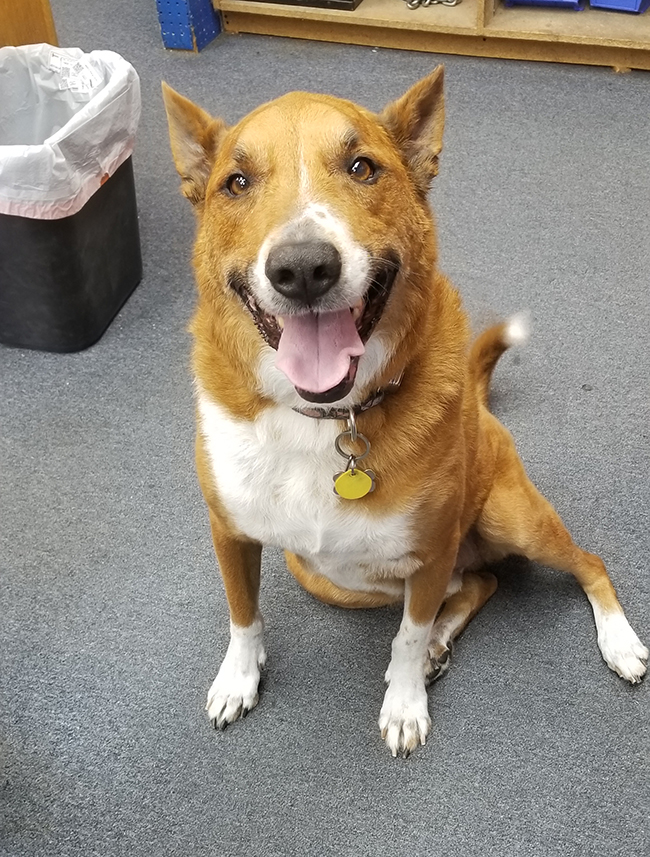 He definitely picks his person and will bounce around, snort, and wiggle when that person is around. He is a big love and gives great hugs and cuddles. You know you have won him over if he sneaks you a kiss!
Loki is a sweet 9 year old Basenji mix who will be available soon through Colorado Basenji Rescue.  For more details about Loki please contact Peggy at inquiry@coloradobasenjirescue.org  or at (303) 455-8216
---

Barkley

UPDATE on Barkeley!!!!
Young Barkeley has successfully undergone surgery for juvenile cataracts in both eyes and is recovering well! He has been on a post surgery program of multiple daily eye drops and is finally graduating to a single maintenance eyedrop which should be continued in his new home. He now can see well and is bouncy and his original happy self!
UPDATE on BARKLEY!!!
Good news to report about Barkley.  He is improving in his behavior around other dogs and is able to walk pleasantly with another non dominant female dog.  He is also able to visit the dog's home and behave with respect to her space.  This improvement has taken time and work but is quite encouraging!
Hi folks!  I am Barkley and I am eagerly waiting for someone to choose me to love.  Here are my particulars for your consideration..
I am about 3 years old and spent time in a shelter with a leg injury before coming to Colorado Basenji Rescue.  My leg has healed and I am "ready to roll"!
I weigh 19 pounds and am somewhat light boned like an Italian Greyhound.  My handsome face resembles a Jack Russell or Smooth Fox Terrier.  My body has a Basenji-like appearance.  There you have it!
I am an active guy and would love to find a human to keep me busy.  A home as the only dog would be best for me as I do not know how to behave well around other dogs.  I love humans, though!  I have no physical issues and eat like a horse with no complaints.  I am kennel trained and am very good about waiting to go out to do my business.  I love to travel in the car in a wire crate..it really sooths me for some reason.
Barkley is a great little dog suited for an active owner with some prior dog experience.  He is happiest when he can get out to exercise several times daily.
If interested in more information about Barkley please contact Peggy at (303)455-8216 or inquiry@coloradobasenjirescue.org